Why is a Google Business Profile so important?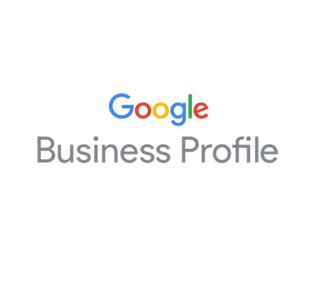 Formerly known as Google My Business, a Google Business Profile is FREE and it enables local prospects to find your business on Google Search and Google Maps. Google search results present users with a summary of key information about your business in your profile, including your all-important reviews to increase your credibility.
Regularly updated Business Profiles are an SEO winner and one of the best tools you can use to strengthen your business's local online presence. Your listing can positively influence the purchasing decisions of new and existing customers and you can regularly add new products, services, and keep the profile fresh through posts and photos.
In terms of digital marketing, Google Search is the most frequently used search engine worldwide and there is an incredibly active community of people searching on Google every day. You could and should be reaching these people by simply setting up your Business Profile.
Let's look more in-depth at how you can make the most of your Google search listing.
Who can have a Google Business Profile?
Technically, only businesses with a physical location are eligible for a Business Profile, however, if your business is online-only I would still recommend setting up a profile and selecting the option to not display your address. Google will not place you in a local search so you may have to rely on branded search or SEO rankings, but the profile can still be highly effective.
Why is a Google Business Profile so important?
A Business Profile literally puts your business on the map. Google Maps is closely linked with Business Profiles, so much so that the Google My Business app will be replaced by the Google Maps app – so you can manage your profile there instead.
Google's Search and Maps dominate the search engine market. Take my website as an example. 61% of visitors find my website through organic (unpaid) Google searches. The beauty of a Business Profile is that you don't even need a website to promote your business – the profile has everything you need.
How do you set up a successful Google Business Profile?
Appearing at the top of Google search results is vital for the visibility of your business. By setting up and running your Business Profile in the right way, you can dramatically increase its success and reach the people who are searching for you.
Include these fundamental steps when setting up your Business Profile:
Choose your primary category – what do you want to be searched for? Mine is 'marketing consultant'
Add your business address so that customers can physically find you
Start requesting reviews from your existing or past customers – share a review link from your Business Profile
Link to your website
Add opening hours
Include contact telephone numbers
Add you logo, photos, and a cover image
Share your first post – this could be a current offer or Covid-19 protocol for example
How do you run a successful Google Business Profile?
A successful Business Profile lives and breathes, it gets updated regularly (at least once a week) and reflects real-time what the business offers. The main three ways to keep your profile up to date is through reviews, posts, and photos. Google prioritises these kinds of profiles because they demonstrate an active and thriving business and in turn, a business that's worth showing to those searching for high-quality results.
There are several types of Google Business posts. Each post type provides your audience with specific details, an image, and allows you to add an action button to your post like 'sign up', 'buy', 'book', and 'learn more', to name a few.
Include these types of posts when running your Business Profile:
Covid-19 update – let customers know about changes to your business due to the Coronavirus
Offers – provide promotional sales or offers from your business including a title, start/end dates, and times
What's new – provide general information about your business like a new product
Event – promote an event at your business
Product – you can use the product posts to add products that will appear in your product tab
Photos get views. Frequently uploading photos to your profile is only a good thing. They draw in the attention of your audience and paint a much more vivid picture of your business.
Include these types of photos when running your Business Profile:
Shop exterior
Shop interior
Products
Customers
Yourself if you are providing the service
What makes a good Google Business Profile post?
A post to your customers on Google should have a clear headline, brief description, be useful and inspire action. Photos included in the post should be well-lit and in-focus. Here's a sample post that's effective:
How do you keep track of what's working on a Google Business Profile?
Business Profiles provide comprehensive insights and reporting that include: the top search queries used to find you, how customers search for your business, and where customers view your business on Google.
What Google Business Profile posts could generate customers for you?
Is your post about an event? An offer or a time-sensitive deal? Do you have news to share? Consider what you want your post to do – whether to encourage clients to find out more, email you, announce a new feature, etc. Here's an example:
Title (if your post is an event): Describe your event in 4–5 words, you have 58 characters for your title
More details: Be clear about the offer/event, you have up to 1,500 characters for the details of your post, but the ideal length is between 150-300 characters
Call to action: Include instructions such as 'buy', book online', 'learn more', 'call' or 'visit'
In conclusion
A Google Business Profile is a marketing must for any business. It's free, means your business is more easily found by potential customers, and it's customisable. See this as your green light to go and set yours up, or if you already have one, keep it up to date.
I hope this look at 'Are you making the most of your Google search listing?' was useful. If you crave support and clarity from a highly experienced, independent marketing consultant who can advise on what you should and should not be doing, help you establish and grow your business and attract the customers you deserve, please GET IN TOUCH.